Home
/ About
About
About CanScreen5
Underlying principles
Systematic screening of the population at risk for some of the common cancers can significantly reduce the incidence (for selected cancers, such as cervical cancer and colorectal cancer) and the mortality from the cancers targeted by screening. Given the success of screening programmes for breast, cervical, and colorectal cancer in high-income countries, many low- and middle-income countries are introducing or scaling up cancer screening programmes. A screening programme needs to be quality assured to achieve the desired impact, minimize the harms to the screening participants, and use resources appropriately. A functioning health information system (HIS) that collects at least a core set of data in a consistent manner to assess the status of implementation and performance of the programme is key to ensure the quality of the screening programme. The systematic reporting of the characteristics and the outcome (defined by performance standards and monitored and evaluated using indicators) is mandatory for the continuous quality improvement of the programme.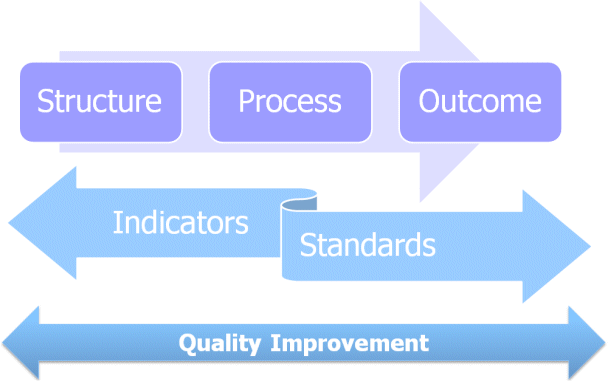 Repeated measurements of the process and of the outcome indicators over time help to improve the understanding of the factors and the principles underpinning effective cancer screening. Methods

CanScreen5 is a global data repository, designed to collect, analyse, and disseminate information on cancer screening programmes and activities in different countries, with the core objective of motivating and supporting countries to collect and use cancer screening data in a consistent manner on a regular basis through an effective information system. The platform provides the required data collection tools, the standardized methodology for estimating the performance indicators, and a facility for comparing those indicators with national and international standards. By providing a freely accessible platform to visualize the performance data analysed with a common set of indicators, CanScreen5 enables cancer screening programmes to compare their performance over time and with that of other similar programmes. A major focus of CanScreen5 is capacity-building of service providers and programme managers in how to collect high-quality data, for better programme evaluation and quality improvement.
Disclaimer
The IARC Screening Group (SCR) reserves the right to update or change the information contained within this database at any time. SCR is not responsible for the information contained in any linked external websites.
Copyright
IARC has proprietary rights to all materials on this website. Publications and data made available by IARC/WHO enjoy copyright protection in accordance with the provisions of Protocol 2 of the Universal Copyright Convention. All rights are reserved. Materials (fact sheets, maps, estimates, and data) may be used "as is" for research, educational, or other non-commercial purposes, but the corresponding reference (see below) must be cited in all cases. Permission requests for any other use, including, but not limited to, use in conjunction with commercial purposes, should be addressed to publications@iarc.fr. Systematic retrieval of data to create or compile, directly or indirectly, a collection, database, or directory without explicit prior written permission from IARC is prohibited.
Any use of the data published on this website should cite their source as follows:
Basu P, Lucas E, Carvalho AL, Sauvaget C, Muwonge R, Herrero R, Sankaranarayanan R (2019). Cancer Screening in Five Continents. Lyon, France: International Agency for Research on Cancer. Available from: https://canscreen5.iarc.fr, accessed [day/month/year].